Back to an Earlier Area
For a Five Times Nominee to the Juno's
at the 20th edition of Viree Blues Boreale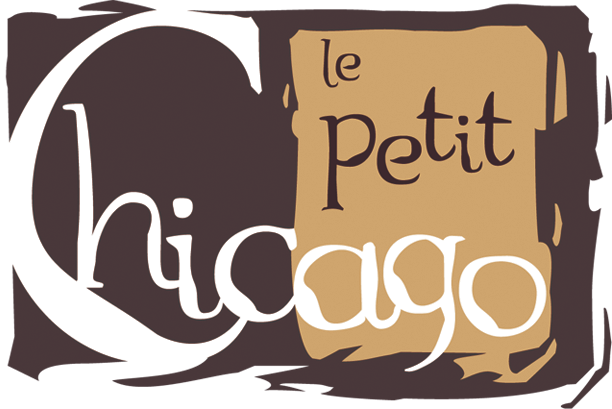 Many a fan might question our choice to bring together our two next featured artists on the same stage! Agreed, at first sight, this meeting of a Bluesman, five times nominee to the Juno's, renown for his electric Blues style with one of the top Blues guitarists, "finger style" type and his traditional Blues of the '30s might seem strange ... But do we really know David Gogo that well? Both natives of the Vancouver area, Dan Livingstone and David Gogo will perform for you with the The Griffintown Jug Addicts. Two full-fledged guitar masters brought together on the same stage to carry you, simply, right to another area!
A true "coup de coeur" with Viree Blues Boreale's team, but first and mostly a revelation to our area fans, The Griffintown Jug Addicts are getting their inspiration from the "Jug bands" of the '30s and '40s, this type of Blues mixed with Ragtime, with Swing and with Folk. Just like arriving from another time, with their "washtub bass" hand-patented from a washtub, with their jug, their cigarbox guitar and their five string violin, they re-create the atmosphere of this bygone musical area when simplicity and fun prevailed in every musical production. They feature this music of a misleading simplicity in it's nature and themes though highly complex in it's polyphony and rhythms witch gave birth to the Swing and later to Rock'N'Roll. The Griffintown Jug Addicts feature and reinvent, with their special accent, the traditions for vocal and musical harmonics and Swing.
The driving force behind The Griffintown Jug Addicts, Dan Livingstone (guitar, dobro and voice) has been acclaimed as one of the best "finger style" type guitarists by the public as well as by his peers. Whether in Rag, Swing or Blues performances, he stands out by his highly expressive style as passionate for authenticity. A Western Canada native, Dan Livingstone is now living in Montreal where he regularly performs in various events and bars and with various types of bands. The last decade also brought him to Europe where he performed in Norwegian, German, French and Belgian halls and bars. He also performed in China, Ireland, Greece, the U.S. and for sure, in Canada, from the Maritimes to the Western Provinces, through the Prairies and all of Quebec. He has been invited to most reputed events like the Montreal International Jazz Festival, the Vancouver Folk Festival and to perform at the Pan American Games, to name only those three. To summarize, more than 700 performances in less than five years brought Dan Livingstone to a high level of artistry and made him a highly skilled storyteller, capable of conveying his inspiration through the magical Blues traditions from the Piemont, from the Mississippi Delta and from Texas, immersing the audience in the music of Reverend Gary Davis, of Mississippi's John Hurt, of Fred McDowell and of Robert Johnson. Dan Livingstone's original sources which are featured on his first album, from 2000, as well as on the The Griffintown Jug Addicts' titled album launched at Viree Blues Boreale in 2011, which beautifully reflect a mix of those influences as well as very well developed lyrical style.
Still living in Nanaimo, British Columbia, David Gogo's history is at first pretty well similar to many virtuosos' who were featured on Viree Blues Boreale's shows. David Gogo discovered the guitar when he was still very young and jumped onto the professional music scene with his first band, The Persuaders, when still in his teen. Then, though a bit vague, his progression moved up fast. The Persuaders became so successful that they got invited to tour Europe, to open for The Fabulous Thunderbirds and later, still on tour as regulars, opening for majors like Johnny Winter, Buddy Guy, Albert Collins, John Mayall, George Thorogood or Otis Rush to name only those. At the beginning of the '90s, David Gogo starts a solo career. Always as successful, two years later, at 22, he gets on stage with his youth's idol, B.B. King, at the prestigious Montreux Jazz Festival. And again, this is followed by always more prestigious collaborations and performances with Little Feat, Johnny Winter, Blackie & The Rodeo Kings, Bob Walsh, The Downchild Blues Band, Jimmie Vaughan, Colin Linden, Room Full of Blues, Ken Hamm, Tom Wilson, The Tragically Hip, Junkhouse and George Thorogood.
His 13 opus, with deep Blues influences, are the results of these major experiences, although David Gogo's brought sophistication to his rock and funk spiced music arrangements with his very personal, tonic and sensible guitar playing. He can also be heard on recordings by renown artists like Downchild Blues Band, Chick Roberts, on Tom Cochrane's "Mad Mad World" highly successful album and on a certain Bob Walsh's from Quebec. To this we must also add many compositions for television, movies and for many world renown artists. Still young "Blues years" wise. David Gogo has performed wonders, which brought him among the top Canadian Bluesmen. Proof being the multiple nominations and the "Guitarist of the Year" titles he was twice awarded at the Maple Blues Awards, one of those unanimously without even having been nominated and also his five nominations to the Junos', his "Musician of the Year" title from the "Western Canadian Music Awards" and the CBC's "Saturday Night Blues" acknowledgement: "Great Canadian Blues Award for a lifetime contribution to the Blues in Canada".
A total experience, an authentic trip back in time and some real party, all this for you in the company of David Gogo, with Dan Livingstone (guitar, dobro et voice), with David Boulanger (La Bottine Souriante)(Violons), with Mathieu Roberge (Washtub Bass and Bass), with Dominic Desjardins (Tenor Banjo) and with Gabriel Lemieux-Maillé (Washboard). Dan Livingstone & The Griffintown Jug Addicts and David Gogo at Wednesday November 26 2014 Viree Blues Boreale show, around 8h00 p.m. at our famous venue, Bar Le Petit Chicago, 50 Promenade du Portage, in the Old Hull sector. Tickets are now on sale at: https://www.ticketpicket.com/LivingstoneGogo and will be available at the door for 20$ only. You can find further information on our featured guests at: www.danlivingstone.com and at: www.davidgogo.com. For inquiries and to arrange interviews, please contact Alexandre Petit at: info@vireeblues.ca. Youi should also visit our website which provides you with links to all of our guests websites and lots of other interesting information at: www.vireeblues.ca. Make sure to be part of the facebook event for this show by checking: www.facebook.com/events/883409798349612/. Then, make sure to like us on facebook at: www.facebook.com/vireeblues.